Working at Height Awareness including working with Ladders training courses are aimed at all personnel who use ladders and work at height as part of their everyday duties. Candidates should be reasonably fit and articulate.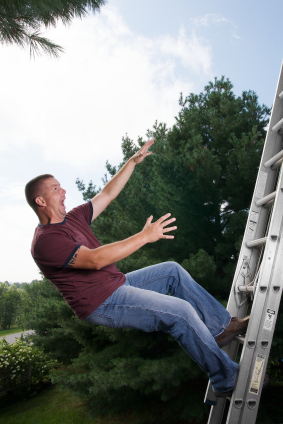 Introduction & Aims
The Health & Safety at Work Act 1974
The Provision & Use of Work Equipment Reg 1998 (PUWER)
Management of Health & Safety at Work Regulations 1992
Working at Height Regulations 2005
Avoidance of risk from work at height
Planning for emergencies and rescues
Ladder stability and instability
Operator's safety Video
To make a simple risk assessment before working at height
Organisation and planning
(Reg. 4) avoid prevent, or mitigate falls
To consider, the equipment to be used when working at height
Minimise the distance & consequences of a fall
Ladder do's and dont's
Working at height and ladder Safety
Theory Test
Course Evaluation
A fully comprehensive course aimed at people with or without any previous experience in working at height and the use of ladders
Course Length
Up to 6 Candidates
1 Day
People given the responsibility of working at height should attend this course to comply with PUWER 1998 and HASAWA 1974
On completion of the course, each delegate will have a working knowledge of relevant legislation and will have an awareness of the dangers of working at height and the use of ladders
Six delegates per day (Subject to Equipment Availability)
Courses are compliant with UK Health & Safety, PUWER & LOLER regulations as applicable
Don't delay, book your training course today!
Call us on 0800 677 11 20 or use our handy contact form.
BOOK NOW